2023 Week 2 Newsletter: 1/16/23 – 1/21/23
This week was the second week of Team 702's 2023 build season, where much progress was made with our build and season activities. We have continued strategizing for this year's game, as well as award writing activities. Now available we have a new link open for people to donate to the team. The team's funding is held by the CCHS Boosters Club, which helps team 702, to be a non-profit organization. We would really appreciate it if all parents and supporters of team 702 to sign-up with Boosters, as it is crucial to the survival and success of our team.
This week we were able to complete our work on the Impact award, as well as finishing our build of field pieces, and rapping up with prototyping.
Going into next week, our goals are to start robot build, beginning with the drive base of the robot.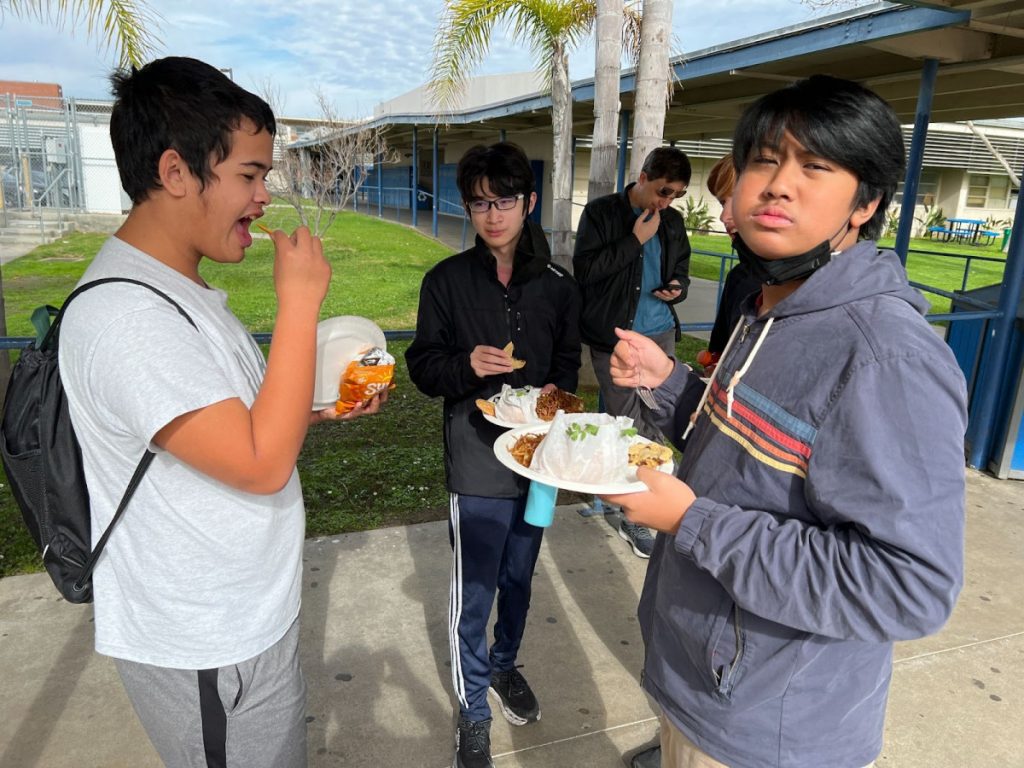 Mechanics
This week mechanics has completed the build of our field pieces, as well as finishing up with prototyping. More parts for the drive base have been created, and assembly of the drive base will begin this coming week. Next week's plans are to build the drive base and begin mechanism assembly of the robot.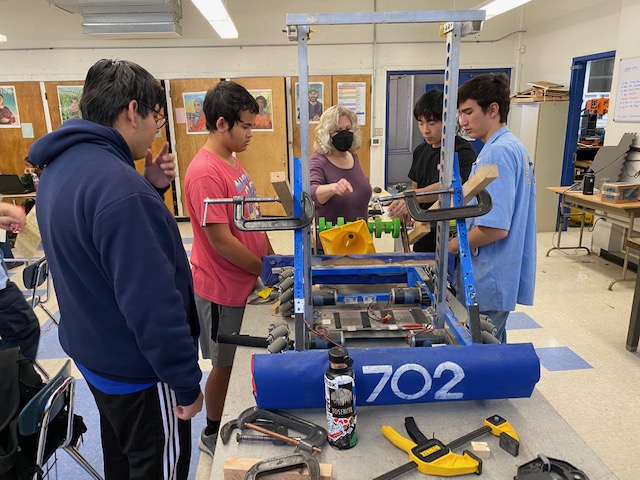 CAD
This week CAD continued and finished initial designs of this year's robot. Next week's goals are to help with assembly of the drive base, and refining designs.
Programming
This week programming, along with electronics converted our demo bot back to a tank drive base, and programmed that robot. Additionally, there was work on using a gyroscopic sensor to work on autonomously balancing on the charge station. Next week's goals are to work on creating autonomous pathing as well as continuing programming work with all working mechanisms.
Electronics
This week electronics helped programming convert our demo bot back to a tank drive. Next week's goals are to assist with anything needed related to electronics until there is a drive base to wire.
Business
This week business worked on our website updating it with more up to date content and information. As well as working on the essay for impact award. Next week's goals are to complete work on the essay and continue our work on getting new sponsors.
Schedule
Monday: 3:30-9, team dinner (those who have dinner are expected to stay until 9)
Wednesday: 1:30-9, team dinner (those who have dinner are expected to stay until 9)
Thursday: 3:30-9, team dinner (those who have dinner are expected to stay until 9)
Saturday: 10-6, team lunch
Important Dates
February 25 – Sponsor and Community Night
March 11 – Scouting at Orange County Regional
March 16-19 – Los Angeles Regional
March 23-26 – San Diego Regional