2023 Week 9 Newsletter: 3/6/23 – 3/11/23
This week marked the ninth week of team 702's 2023 build season, where we did drive practice and autonomous work with our robot. We also attended Orange County Regional to get scouting practice and information to prepare for our competitions.
Next week's plans are to get ready to go and compete at Los Angeles Regional next weekend.
This week we will be having our drivers meet on Tuesday as well, and will be meeting until 6 this week for our meetings. We also will be having drive team doing load in on Thursday afternoon for Los Angeles Regional.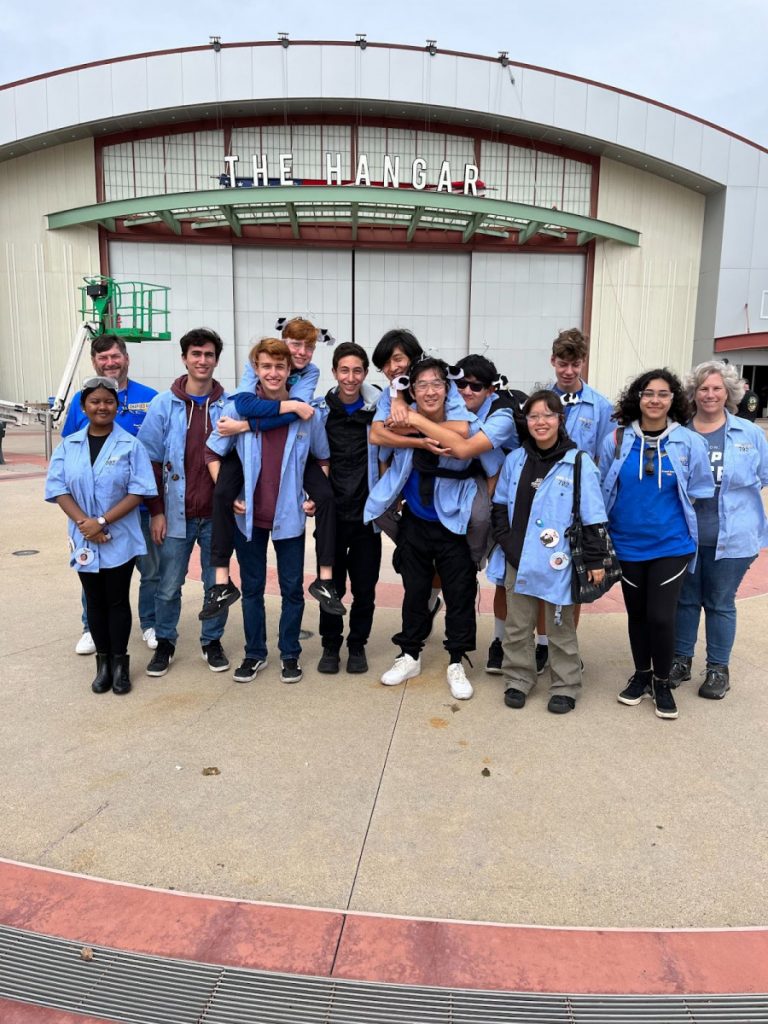 Mechanics:
This week mechanics helped fix the robot as we did drive practice, as well as working on making bumpers, and putting together our shipping crate in case we qualify for championships. Next week's plans are to get all spare parts done for the robot and have everything ready for competition.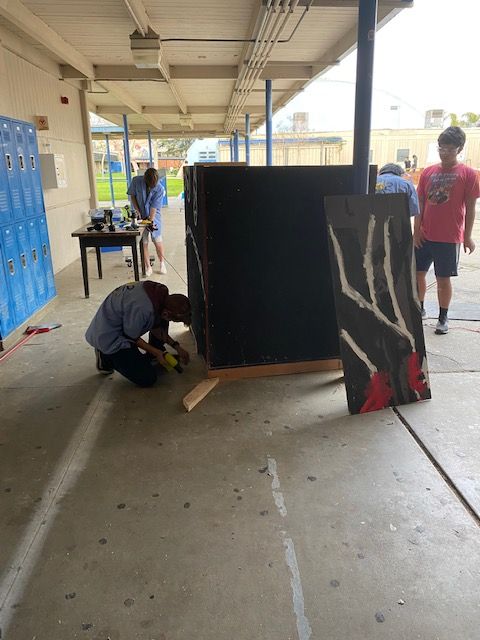 CAD:
This week CAD assisted where needed, and made some adjustments for some 3D printed parts on the robot, and 3D printing the aquarium biofacts to show off to judges at competition, and the same will go for next week.
Programming:
This week programming worked on the autonomous code for the robot. Next week's plans are to adjust controls for the needs of the drivers and have everything ready for competition.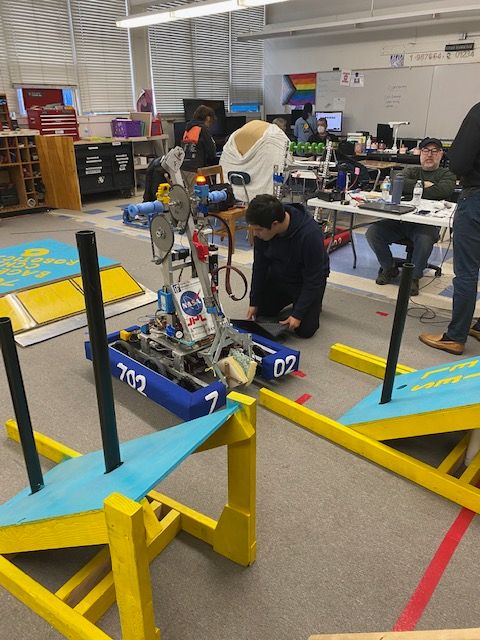 Electronics:
This week electronics assisted mechanics and programming at getting the robot working. Next week plan's are to continue assisting with adjustments for the robot.
Business:
This week business made preparations for competition, practiced the Impact Award presentation, made sure our pit setup is ready to go, and next week will continue to do so.
Schedule:
Monday: 3:30 – 6
Tuesday: 3:30 – 6:30, for drivers only
Wednesday: 1:30 – 6
Thursday: 3:30 – 5:30
Los Angeles Regional Schedule:
Thursday: 5:30 – 7ish, load in for drive team
Friday: 8 – 7, practice day for Competition team (drive team, safety captain, and scouts)
Saturday: 7:30 -7, qualification matches for all going to competition
Sunday: 7:30 – 7, qualification and playoff matches for all going to competition
Important Dates:
March 16-19 – Los Angeles Regional
March 23-26 – San Diego Regional