2023 Week 5 Newsletter: 2/6/23 – 2/11/23
This week marked the fifth week of Team 702's 2023 build season, where a lot of progress was made on our robot. We have continued on strategizing for this year's game as well as sponsor and community event planning.
This week general assembly of the robot was completed as well as outreach to Culver City businesses requesting support for the sponsor and community event.
For the sponsor and community event, we are in need of supplies including table cloths and dessert plates, they would be very much appreciated. Please let us know if you are able to bring them.
Next week we plan to make adjustments to the robot, and prepare to go to Da Vinci High School to practice with the robot next weekend. We also plan to have everything ready to go for the sponsor event.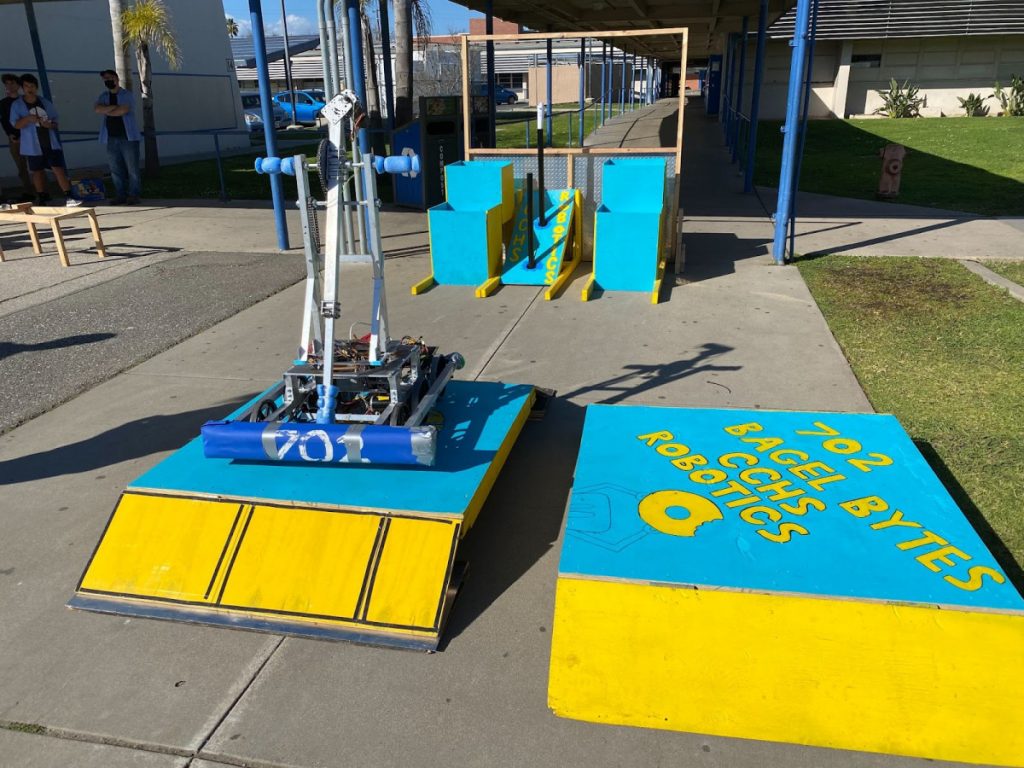 Mechanics:
This week mechanics made adjustments to the drive base, built the grabber, and assembled the whole robot. Mechanics also completed some projects for teachers, and started building a shelf for the Aquarium of the Pacific. Next week's plans are to continue adjusting the robot.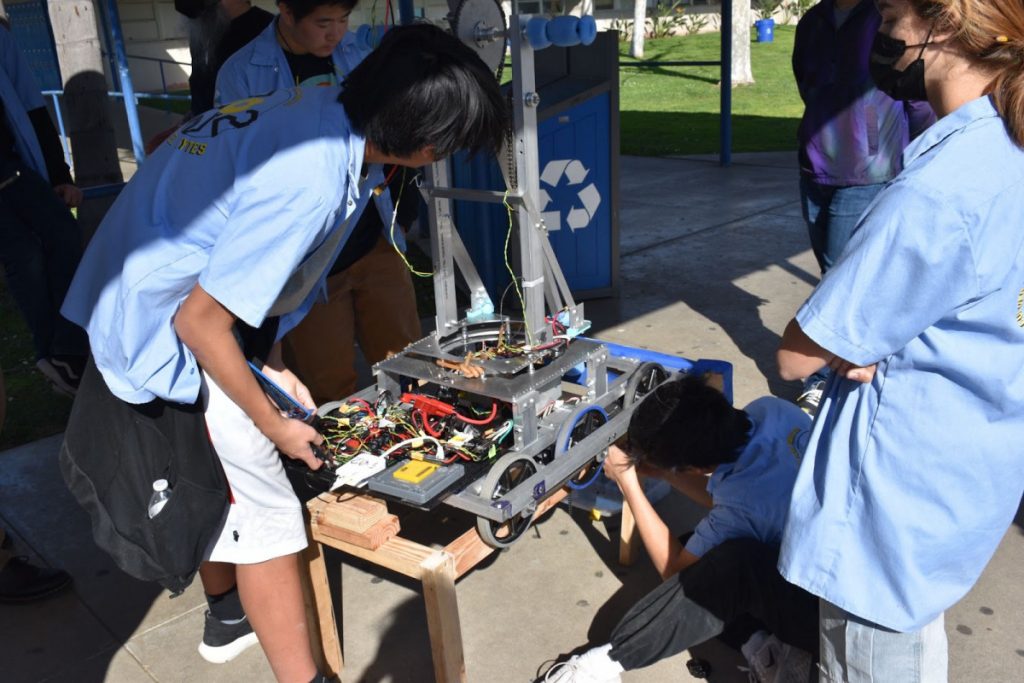 CAD:
This week CAD continued to refine the designs for this year's robot, as well as designing gifts for our sponsors and supporters for the Sponsor and Community Event, and assisting Mechanics with the assembly of the robot. Next week's plans are to continue with the work CAD has been doing.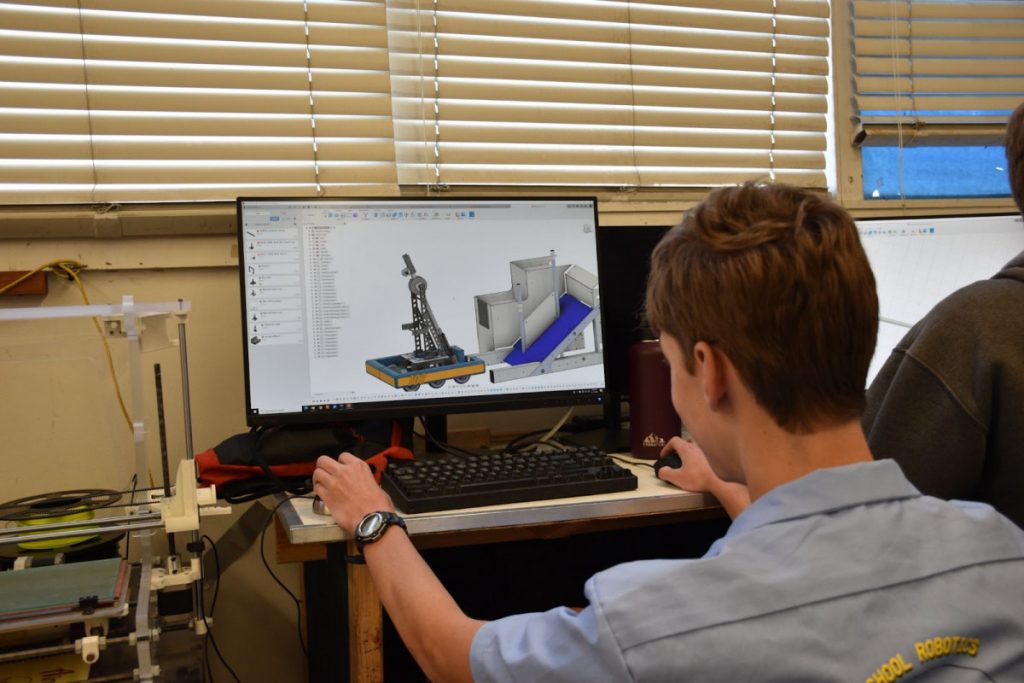 Programming:
This week programming, programmed the drive base of the robot, made autonomous pathing codes, programmed the mechanisms, and tested the robot. Next week's plans are to continue working out the kinks with the code, and do more autonomous testing.
Electronics:
This week electronics assisted mechanics and programming at getting the robot working. Next week plan's are to continue assisting with adjustments for the robot.
Business:
This week business went to talk to Culver City businesses in search of new sponsorships as well as planning of the sponsor and community event. We also received two new sponsorships from the Culver City Exchange Club, and once again we have a bagel company supporting our team, now by Pop's Bagles. Next week's plans are to continue with outreach and planning for the sponsor and community event, as well as filming of the Impact Award video.
Schedule:
Monday: 3:30-9, team dinner (those who have dinner are expected to stay until 9)
Wednesday: 1:30-9, team dinner (those who have dinner are expected to stay until 9)
Thursday: 3:30-9, team dinner (those who have dinner are expected to stay until 9)
Saturday: 10-6, team lunch
Important Dates:
February 25 – Sponsor and Community Event
March 11 – Scouting at Orange County Regional
March 16-19 – Los Angeles Regional
March 23-26 – San Diego Regional